Description
Watch how the Good Dog on the Go Online Training Courses work:Puppies 101 online puppy training course was designed to start new pet parents and their puppies off on the right paw. Reward based puppy training exercises include introduction exercises to set puppy up for success, basic puppy training exercises, and problem prevention and troubleshooting. 35 videos in all with reward based puppy training expert, Gila Kurtz.
Curriculum Includes the Following Videos: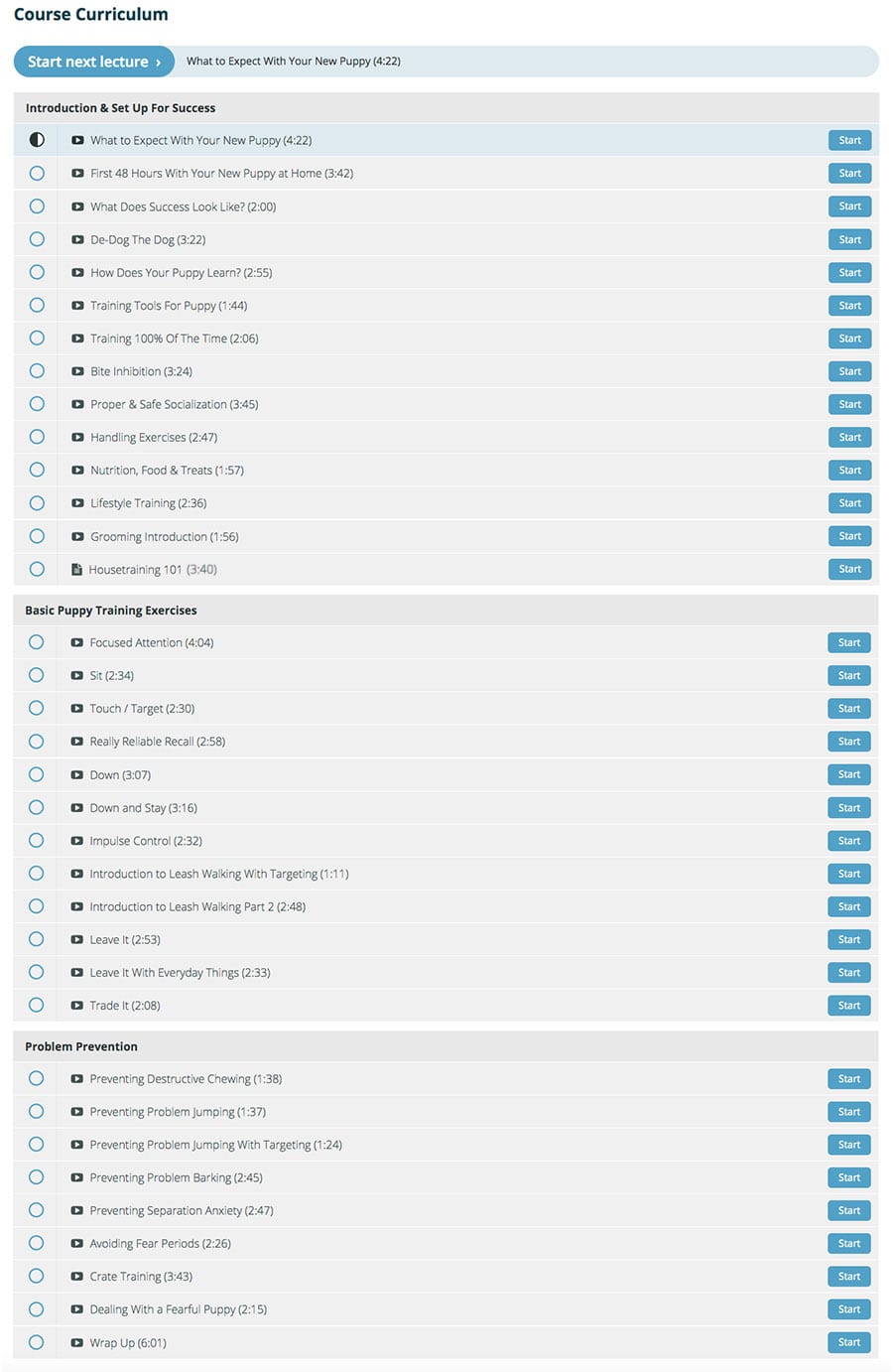 This is not an instant fix program. Each puppy will learn at their own pace. Individual circumstances will effect the length of time needed to practice some exercises. Repetition and consistence is key for getting positive results. Our program does not address aggressive or fear based behavior in dogs or puppies, which requires the assistance of a reward based dog training professional.
Watch a sample video from this course: